Audio & Video
Hidizs AP200 vs Hidizs AP100
Product Comparison: Hidizs AP200 vs Hidizs AP100
X
This site is a free online resource that strives to offer helpful content and comparison features to its visitors. Please be advised that the operator of this site accepts advertising compensation from certain companies that appear on the site, and such compensation impacts the location and order in which the companies (and/or their products) are presented, and in some cases may also impact the scoring that is assigned to them. The scoring that appears on this site is determined by the site operator in its sole discretion, and should NOT be relied upon for accuracy purposes. In fact, Company/product listings on this page DO NOT imply endorsement by the site operator. Except as expressly set forth in our Terms of Use, all representations and warranties regarding the information presented on this page are disclaimed. The information which appears on this site is subject to change at any time. More info
About the Product
The AP200 supports most Hi-Res lossless formats, including FLAC, APE, WMA, WAV, ALAC, Apple LOSSLESS,DSF, and DSDIFF. Native support for DSD 64/128, PCM up to 384Khz/32bit, ISO DSD format,allowing for an immediately upgraded sound experience.
AP100 is a high end portable hifi player. It supports various lossless file format. Built in 8GB memory with external micro sd support up to 64GB.
What customers say about "Key Specs"
Hidizs AP200 Hi-Res Certified WiFi Bluetooth MP3 Player
The sound is great and the display is amazing if compare with same price devices.
The sound quality is good its give new life to my sound monitoring headphones.
HIDIZS has a done a nice job with this new player. Build quality, sound quality and display quality are great!
The build quality is very good and the sound is the best out of all the micro daps. Hidiz did a bang up job on the output power and tone of this tiny beast.
I absolutely love this Mp3 Player. Its sleek and easy to use. The sound quality is suprisingly crisp and I will be using it for all my music now.
Hidizs AP100 Hires Audio Player (White)
I've never had a problem with it. I highly recommend this player for anyone in the market for a high end unit, and still at a reasonable price compared to the competition.
I'm so glad I bought this MP3 player. The sound quality is great and it's very easy to use.
I bought this unit to replace my Cowon D2 that recently died. The Hidizs is superior to the Cowon in sound quality and equil in build quality.
The sound quality is fantastic. Much better then a phone or the multitude cheap plastic players that litter Amazon.
The player is well built, and nice looking, and very convenient to operate.
What customers say about "Size & Weight"
Hidizs AP200 Hi-Res Certified WiFi Bluetooth MP3 Player
Unit is small, well built, with very responsive touchscreen (yes, could be too small to operate for person with big hands) and surprisingly good battery life, considering the size.
Compact, light, and well-made. Lovely sound. Good price. Recommended.
Very good sound quality, compact, and superb battery life, outstanding design!
You can't beat the compact design of this little gem. The material is great and holds up well in a gym environment.
With this little guy I can use it instead of my phone and not worry about it. It's small enough that I don't even notice it in my pocket.
Hidizs AP100 Hires Audio Player (White)
This device feels like an improvement. It's small and solid, has a decent display and UI, and the sound quality is excellent.
Nice size. Small enough to fit in a pocket, but large enough for a decent-sized screen.
The first thing that struck me about the HIDIZS player is how small it is... I mean really, really small!
If you're interested in using it at the gym or on the go, it's very light and compact.
I like it... it's small compact, powerful to drive my headphones.... it fills those low quality mp3's up and it got a micro SD slot.
Supported Audio Formats
DSD, DXD, APE Fast, APE High, APE Normal, APE Extra High, APE Insane, Apple Lossless, AIFF, FLAC, WAV, WMA Lossless, MP3, AAC, WMA, OGG
WAV, FLAC, WMA, MP3, OGG, AAC, APE Fast, APE High, APE Normal, ALAC
Input(s)
USB Type C, Headphone Out
Headphone Out, Line Out, Coaxial Output, Coaxial input, Micro USB
Usability
3.54" IPS (960x640) touchscreen
2.4" TFT (320x240) display
Extras
Wi-Fi, Dual DACs For Excellent Sound, Dual Crystal Oscillators, Android mode, Hiby Pure Music mode
Old School Design, Connectivity to various devices, Multiple Inerfaces For Easy Use
What customers say about "Features"
Hidizs AP200 Hi-Res Certified WiFi Bluetooth MP3 Player
The player is very good, not as many features as the Fiio x5ii but it has only just hit the market a little while ago. It has already updated it self no problem after the update.
The touch screen works really well, quick and accruate reaction.
Great Bluetooth connection, supports aptX , probably the lowest price you could get for an aptX player.
Small and lightweight, simple controls, file type system allows you to drag and drop media, pairs easily with Bluetooth devices and sounds great!
This is my second music player and the app is very easy to use. The battery last long, in conclusion I am very happy with this device.
Hidizs AP100 Hires Audio Player (White)
Looks great, built solid, and the sound is tremendous. Interface recognizes all media, including sd card. Worth every penny. Very very happy.
Great sound. Very straightforward UI. Silicone case by Hidisz is available.
The sound is absolutely superb and the unit is so versatile. It will play just about any file format and allows you to customize the playback.
I'm using the player in the car and being able to play FLAC files rather than MP3s makes a huge difference.
Wonder if I can alter font size on the display - would like larger font sometimes.
Included With Unit
USB Type C Cable
USB cable, Screen protector, 3.5mm to RCA Cable, Silicone case, Free PENON IEM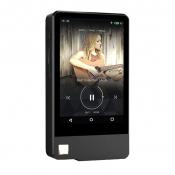 Hidizs AP200
Hidizs AP100
What customers say about "Power"
Hidizs AP200 Hi-Res Certified WiFi Bluetooth MP3 Player
Long battery life, it could last about 10hours with a full charge battery.
Build quality and sound quality are great. Battery life using Bluetooth appears to be very good.
The battery power is great and is quickly charge with the USB-C charger.
The battery life is very poor (approximately 3 to 4 hours of play time on a full charge). The unit get noticeably hot to the touch during use.
Poor battery life, I feel the stated battery life is a lie. Very dissapionted.
Hidizs AP100 Hires Audio Player (White)
I find its minimalist footprint perfect for the gym and with a great battery life, easy portability, outstanding sound, this is a definite buy for a mid range player.
Battery life is well above average, track refresh time is typical, the control buttons work fine with distinct tactile feedback, and it has no problem connecting to a PC as a storage device.
Sound quality is excellent. Battery life is a good 8 hours continuous listening.
Battery life seems shorter than the previous model; on long drives I to rock mining camps I could charge it once and play it daily for 3-4 hours for 3 days before recharging; this one only makes it 2 days.
My battery life is ~3 hours, using Bluetooth earbuds, which I consider poor.
Warranty / Certifications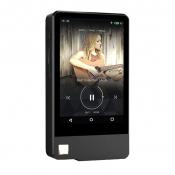 Hidizs AP200
Hidizs AP100