Cuisinart

DFP-14BCNY

14-Cup Food Processor
BLACK+DECKER MFP200T
IMUSA GAU-80319B
Cuisinart DLC-2011CHBY
Hamilton Beach 72600
Kenwood FPP225
Cuisinart DFP-14BCNY
BLACK+DECKER HC306C
Braun KM3050WH
Cuisinart CH-4DC
Ninja BL491
Kenwood FPM270
Hamilton Beach 70730
Kalorik HA 31535
Hamilton Beach 70740
Black & Decker FP1600B
Cookinex KF-1000
Cuisinart DFP-14BCNY
Cuisinart BFP-603
Cuisinart BFP-650
Villaware NDVLFP1000
KitchenAid 5KFPM770
Hamilton Beach 70570
German Pool PRO-6SSW
Cuisinart DLC-2011CHBY
Hamilton Beach 70725
BLACK+DECKER FP2500B
Bell & Howell Multi Food Processor
Cuisinart DFP-14BCNY
MICHIBA KITCHEN MB-MM22G
Bosch MCM 68861
ITO QS803
Waring WFP14SC
Kenwood FPM910
Cuisinart DLC-8SY
Omega O660
Cuisinart DLC-2011CHBY
Braun FP5150WH
KitchenAid KFP1333WH
Cuisinart DFP-14BCNY
Cuisinart FP-12DC
Andrew James AJ000233
KitchenAid KFP740CR
KitchenAid FP1335
KitchenAid 5KFPM770
What customers say about "Size & Weight"
Nice looking, powerful machine. Fits in a compact space in my kitchen appliance garage.
Very sturdy and works like a charm. Big enough to make bread and mix lots of cookie dough.
Very rugged and durable. Does a fantastic job on everything.
It is a bit heavier than I had hoped but it works well so far so I'm happy!
It's a little bulky, which means it lives in my dining room closet rather than in the kitchen cupboards.
Waring WFP11S
Omega O660
Waring FP1000
Kenwood FP734
KitchenAid KFP1333WH
Cuisinart DFP-14BCNY
VREMI VR700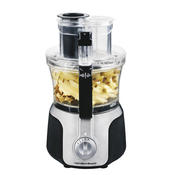 Hamilton Beach 70575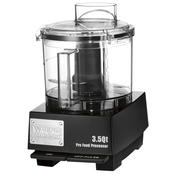 Waring WFP14SW
Waring FP40C
Kenwood FP972
Breville BFP800XL
Cuisinart DFP-14BCNY
KitchenAid KFP1322ER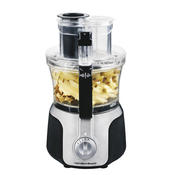 Hamilton Beach 70575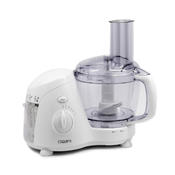 L'EQUIP 363610
MICHIBA KITCHEN MB-MM22G
FERRANO FP31B
German Pool PRO-6SSW
Braun FP5150WH
Braun K650
Braun K700
What customers say about "Key Specs"
This has a good capacity and does the job. Very pleased.
The power of this machine is simply unmatched. I love my cuisinart!
It's single speed and at first I thought that would be a problem but it's not. You don't need more than one speed.
The processor only has one speed, but I have never found that to be a problem. You can just pulse as many (or as few) times as you need without over-processing something.
My only wish is that they had a variable speed adjustment.
Cuisinart DFP-14BCNY
Hamilton Beach 70570
Waring FP1000
Braun FP5150
Kenwood FP196
Braun FP5150WH
Brentwood MC-105
Brentwood MC-101
KitchenAid KFP600WH
Breville BFP800XL
Kalorik HA 31535
KitchenAid KFP0711CU
Philips HR7761/01
FERRANO FP31B
FERRANO FP31W
FERRANO FP31R
VREMI VR700
Cuisinart DFP-14BCNY
What customers say about "Details"
It slices quickly and one of its best features is that it is not super loud.
Extra bowls, blades, and attachments are easy to buy/replace.
It comes with a slicing disk and a shredding disk along with the chopping blade. I've made dough with it and I was pleased.
Blends things as well as a high speed blender, makes very little noise, super sharp blade.
Needs to have a larger bore shredder disk, very disappointed with that as a missing feature.
What customers say about "Features"
Simple control buttons for pulse. on/off makes this unit one of the easiest to operate.
This new one has a BPA free bowl and lid so I'm very pleased with it.
The pieces are easy to clean in the dishwasher and doesn't take up too much space on our counter!
Perfect! I like the safety controls where it won't work if the container isn't seated properly.
The safety latch on this thing is **TERRIBLE**. It's so hard to latch that my wife and daughter can't even use if it i'm not home.
Spring in the safety lock to week or plastic peace to push the safety feature button not big enough.
Included
Chopping/Mixing Blade, Dough Blade, Shredding Disc, Slicing Disc
Warranty / Certifications
People who viewed this item also viewed
Cuisinart DFP-14BCNY 14-Cup Food Processor
VIDEO
Cuisinart 14-Cup Food Processor Review