Desktops & Monitors
Razer Kiyo vs Logitech C920
Product Comparison: Razer Kiyo vs Logitech C920
About the Product
Designed and tested by top streamers, the Razer Kiyo is a desktop streaming camera with a powerful, multi-step ring light that you can dim or brighten on command, with the ability to stream at 60 fps for full gaming fidelity. It's the perfect camera for professional streaming.
Call, stream, blog and record like a pro in crystal clear HD video and audio. With spectacular video quality up to HD 1080p and dual built-in mics, C920 makes it a breeze to make your video presence stand out from the crowd.
Razer Kiyo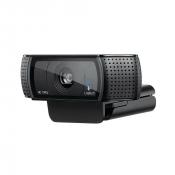 Logitech C920
Razer Kiyo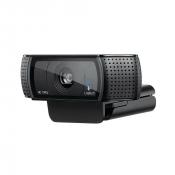 Logitech C920
Razer Kiyo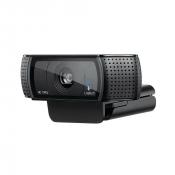 Logitech C920
What customers say about "Key Specs"
Logitech C920 HD Pro Webcamera
Great camera featuring very nice resolution. Very impressive images on receiving end. Received many complements
Resolution and wide area is great for webcam usage!
Was looking for a good resolution camera for home based job and needed great quality in resolution at good price, read reviews and picked up 2 of these, and they didn't disappoint
This is a great high resolution camera with panoramic lens, it picks up a wider angle so can easily be used in a group or conference setting.
The webcam records at 1080p, but at 10-20 FPS.... with the low frame rate and the lack of color, you could just go buy a 720 cam for significantly less.
Attach-Ability
Universal, table stand & clip-on
Universal, table stand & clip-on
Supported OS
Windows 7, Windows 8, Windows 10
Windows 7, Windows 8, Windows 10, Mac OS X 10.6 or later, Chrome OS, Android v 5.0 or above
Functions
Autofocus, LED light, Color Temperature: 5600K "daylight"
Automatic low-light correction, Autofocus
Extras
Compatible with Open Broadcaster Software and Xsplit, Neutral color representation, Auto white balance adjustment, Low light compensation enabled
Advanced Compression Technology, Tripod-ready universal clip fits laptops and LCD monitors
What customers say about "Features"
Logitech C920 HD Pro Webcamera
The mounting gear that came with camera made it very easy to mount and adjust to the correct height and angle. It is a good camera for either personal or business use.
The auto-focus, wide angle and image clarity are first rate. (For advanced functions Logitech offers additional models and software at a higher price.)
This camera/mic is AWESOME! I love how incredibly easy set up is. After it's installed, the software is user friendly. The quality for the price is amazing!
The product was so easy to install (just plug it in to the USB port) and works great
The smallest adjustment is still too thick for my new ultra thin laptop.
You have to download the software from Logitech's website. the software worked fine at first but now it doesn't want to record the audio.
Warranty / Certifications