Desktops & Monitors
AMD FX-6300 vs AMD FX-8350
Product Comparison: AMD FX-6300 vs AMD FX-8350
Virtualization Technology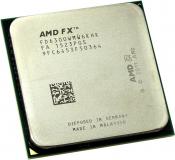 AMD FX-6300
AMD FX-8350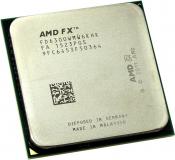 AMD FX-6300
AMD FX-8350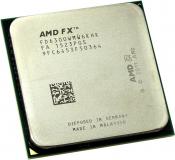 AMD FX-6300
AMD FX-8350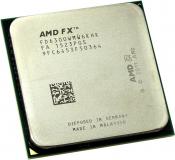 AMD FX-6300
AMD FX-8350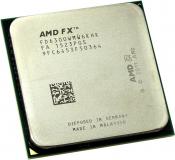 AMD FX-6300
AMD FX-8350
What customers say about "Technical Specifications"
AMD FX-6300 6-Core Processor
The AMD FX-6300 is an excellent CPU. Being a six core, it already has an advantage over the more standard quad-core options.
Upgraded my mothers Desktop PC from an old Pre-Built HP (quad-core) to this FX-6300 - 6-core and what a difference. Even though these processors are an older generation, they still kick out a very very good performance for the price.
It certainly is an old chip at this point, but the price to performance is still one of the best.
It has been stress tested for the past 5 minutes. No crashes and the temperature seems stable at 39 degress celcius. The CPU is overclocked using the OC Genie of the MSI Motherboard.
The only thing that should have been improved is the stock cooler. The temperature on this CPU measures at around 66°C at full load, which to me, is not really acceptable.
AMD FX-8350 8-Core Processor
The 8 cores make gaming and multitasking smooth and fluid. No task or operation slows it down or breaks its stride.
The AMD FX 8350 is a good upper range processor that does not take high wattage to run, nor does it require a liquid cooling solution as does the 9590. Reasonable and 8 cores at 125w running a 4.0g. not bad at all. A respectable processor that does not cost a bundle.
I was using the stock heat sink with the CPU and I would see some increase in temperature. After swapping that out with a Cooler Master Heat Sink it has reduced the heat generated well.
Easy to overclock, though I would not suggest going beyond 4.2ghz on the stock cooler. Temperatures(with stock cooler) range from 30-35c idle, to 50-65c on load at 4.2ghz OC(not turbo boost).
Runs very hot when running to capacity and will then slow down with the stock fan and heat sink supplied with the CPU.
Cache And Memory Specifications
Memory Types
DDR3 SDRAM
Up to DDR3 1866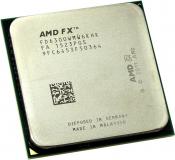 AMD FX-6300
AMD FX-8350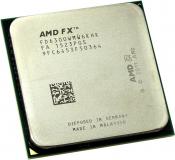 AMD FX-6300
AMD FX-8350
What customers say about "Cache And Memory Specifications"
AMD FX-6300 6-Core Processor
Good performance with fast memory. Good price as well.
This is a great processor if you are doing multiple things at once on your computer, remember to check the memory you have or what you will put in there because is slower then normal.
This cpu is good for everything and if you combine with an AMD graphic and 8gb of ddr3 memory ram gonna be one of the faster pc on your neighborhood !!!
It's clocked at 1.2V and a clock speed of 3.5gh right our of the box. It has 8mb of cache. Recommend to anyone for there first build. Cheap with 6 cores and 3.5gh for 100 dollars nothing can beat it..
AMD FX-8350 8-Core Processor
Performance for the price, reliability, speed, good sized cache
This CPU is definitely powerful. The cores and cache are strong enough to handle single-threaded applications impressively
The CPU has a large cache which helps in performance
Plenty of L2 and L3 Cache, L2 Cache being shared by all cores of the CPU and L3 Cache is located further away than L2 which in turn makes it slower.
High benchmarks and the 8 cores with 16 MB cache really allow it to perform under large amounts of pressure.
Execute Disable Bit / Virus Protection
Enhanced SpeedStep / PowerNow!
Hyper-Threading / HyperTransport
What customers say about "Supported Technologies"
AMD FX-6300 6-Core Processor
Good performance with fast memory. Good price as well.
The Phenom II 965 had a weaker memory controller than this FX series processor, I am very pleased to see my options increased for overclocking my ram if I so choose.
Bought this as part of a gift (built a media center pc) and it is quite fast and perhaps overkill of HD but not so much for 4k content (have yet to try it since I don't have a 4K display yet).
I tried using the Turbo boost, and only got to 3.7ghz with a aftermarket cooler, and the CPU will have cache faults frequently.
Thats not good at all, in fact the CPU started slowing itself down to prevent damage. This means I was actually getting a SLOWER processer than I paid for.
AMD FX-8350 8-Core Processor
The ASROCK X-Boost is enabled, which mildly overclocks to 118% (4.3GHz) with no problems. Love it.
Warranty / Certifications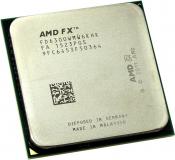 AMD FX-6300
AMD FX-8350
Manufacturer Link
http://products.amd.com/en-us/search/CPU/AMD-FX-Series/AMD-FX-6-Core-Black-Edition/FX-6300/136
http://products.amd.com/en-us/search/CPU/AMD-FX-Series/AMD-FX-8-Core-Black-Edition/FX-8350-with-Wraith-cooler/141
Date first available
October 23, 2012
October 23, 2012