Looking for a new job but having problems with a great number of required documents? This process can be hassle-free nowadays. Here
we have reviewed 5 top services providing all required employment forms so that you won't need to do it yourself.
...
Read more
...Read less
X
This site is a free online resource that strives to offer helpful content and comparison features to its visitors. Please be advised that the operator of this site accepts advertising compensation from certain companies that appear on the site, and such compensation impacts the location and order in which the companies (and/or their products) are presented, and in some cases may also impact the scoring that is assigned to them. The scoring that appears on this site is determined by the site operator in its sole discretion, and should NOT be relied upon for accuracy purposes. In fact, Company/product listings on this page DO NOT imply endorsement by the site operator. Except as expressly set forth in our Terms of Use, all representations and warranties regarding the information presented on this page are disclaimed. The information which appears on this site is subject to change at any time. More info
USLegal Employment Forms
THE LARGEST SELECTION
USLegal is the service with the biggest amount of different legal forms and documents among all services reviewed here. It counts more than 36,000 legal forms (valid for each state) and even some non-legal documents.
Any businessmen should consider plenty of legal issues to do a business. And in order to make this process easier, USLegal offers users a huge variety of business forms including employment forms, DBA registration, corporation forms, confidentiality agreement, and others. Also, you can get all necessary forms to establish a sole proprietorship, partnership or even corporation. If you are going to buy/sell some property or rent it, you're welcome to USLegal Real Estate Forms. Purchase agreements, mortgages, leases, and landlord-tenant forms are available.
You can also find here
popular
personal forms such as child custody, divorce forms, prenuptial agreement, and name change. If you want to write your last will or living wills, the service offers them as well. The USLegal team thinks about their clients' comfort, so they provide all preparation services, legal directory, telephone and email support.
EMPLOYMENT FORMS
As we have already mentioned, USLegal provides the most comprehensive employment forms. They have hundreds of employment forms to satisfy every need. You can order any package and download it in Word or RTF format. Among popular employment packages, you can find those concerning hiring process, employee termination, employment policies, employment interview, personnel file, and letter of recommendation.
MORE EMPLOYMENT AREAS
On the USLegal website, you can find even more useful features. For example, employment law handbooks will provide you with some information on pitfalls. Applications and employment procedures will help you handle the job application process. Employment agreements and contracts will help you always stay on the right side of the law. Business services can help you with creating a good business service contract.
---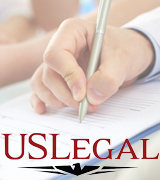 USLegal Employment Forms
FindLegalForms Employment Forms
USER-FRIENDLY ONLINE SERVICE
We consider FindLegalForms one of the most user-friendly online services with lots of legal forms. It gives you 100% guarantee that all documents are built by qualified lawyers and will be valid in your state. Real estate forms include everything you might need for management of your private or commercial property. For example, if you would like to buy or sell a house, it will be easy to do on your own with these forms. You can solve a lot of family legal issues with Right forms. You may use these forms in case of divorce, separation, or child custody.
You can establish LLC, corporation or partnership with its Business Forms, but bear in mind that they don't have DBA registration. The service can also offer you a specialized attorney. Although FindLegalForms doesn't have preparation services and legal guide as other services, it has a legal directory which can find an attorney in your area.
EMPLOYMENT CONTRACTS
This service offers several kits with different employment forms. The Employment Agreement Short Form package provides the employee with rules and conditions of employment and states salary, duties, and benefits. The package includes instructions, a checklist for the Employment Agreement, and Employment Agreement Short Form. Long Form kit includes some basic instructions, checklist, and a step-by-step guide for filling out the form. Both of these forms can be used in any state of the US.
LETTER OF RECOMMENDATION
Letter of Recommendation for Employment package contains a wide range of letters which will increase your chance to get a position you want. It will show your employer all your strengths, professional and personal characteristics. This package includes not only Letters of Recommendation but also Reference or Verification Letters.
---
FindLegalForms Employment Forms
LawDepot Employment Forms
LAWDEPOT SPECIFICATIONS
In our opinion, LawDepot is a very convenient online legal service with 3 offices in Canada, the USA, and the United Kingdom. Step-by-step instruction lets you find Business, Real Estate, and Personal Forms. These forms can be saved and printed. Real Estate Forms will provide you with leases, mortgages, purchase agreements, and contractor forms. From the financial side, the service can propose you a loan agreement, purchase agreement, and bill of sale. Moreover, it offers lots of other features at Legal Resources & Support section. You will be able to speak to a lawyer, get legal directory and guide. You can also find all necessary information at FAQs section.
LawDepot is one of the few services that offer immigration forms and name change. However, it does not feature DBA registration, stock certificates, bankruptcy, lien and credit forms.
EMPLOYMENT DOCUMENTS
On LawDepot website you can create your own Employment Contract according to your type of employment and a start date. Employment Contract is a document to outline the rights, rules, and responsibilities between an employer and an employee. You need this document whenever an employment relationship is created. As for the type of employment, it can be permanent full time, permanent part-time, and fixed period or term. LawDepot will provide you with the proper document depending on your type of employment. Also, you can see a sample of any document you need. Moreover, as an employee, you can get an Employment Offer Letter. It is an offer of employment given to mid-level employees. Once it is accepted, the terms and conditions will be established.
EMPLOYMENT TERMINATION LETTER
Employment forms are not only about hiring but also about firing (an employer needs to explain the reason and details of termination). The employer must ensure that the termination is properly set out. In some cases, the employee can even require a compensation. LawDepot is the only one service that can provide such thought-out form. So, it's a good idea to set termination of employment before starting a work.
---
LawDepot Employment Forms
Standard Legal Employee Manual Legal Forms
MAXIMUM COMFORT
Standard Legal is a service that ensures maximum security to your personal data. Their software does not run through an online web form that can transmit your data across the Internet, so you can have a total peace of mind. All forms and documents are carefully researched and written by experienced attorneys. You can be sure that this service will provide you only with valid and up-to-date documents, since they are constantly reviewed. The website features a convenient instruction on how to find all necessary information. One more beneficial feature is that you can use the software on any device whether it is your laptop or mobile phone. As you download the software, you don't need to pay for shipping of your documents. You can just save and print them at home. If you need help in some question, you may use Standard Legal service to consult a qualified attorney.
EMPLOYEE MANUAL
When doing a business, it is necessary to establish some general rules between an employer and an employee. Using Employee Manual is the best way to prevent unwarranted litigation and give clear employment rules. Standard Legal Employee Handbook software documents help you set the rules for the most common situations and scenarios. This manual will not take more than 30 minutes to complete and customize. The employee manual does not contain a list of state employment laws, codes, or regulations.
SOFTWARE SPECIFICATIONS
The great advantage of this service is its personal software. It works almost with all systems like Windows, Apple, Mac, Linux, and Android. You don't need any special knowledge to use it. You only have to download a software file, expand a .zip file, and enter your username with a password to get the access. The software CD can be mailed to you for an additional fee.
---
Standard Legal Employee Manual Legal Forms
Legal Services Link Employee Benefits Lawyers
FOR LOTS OF PURPOSES
Legal Services Link is a leading online platform for searching and hiring attorneys. It will be helpful not only for individuals but also for businesses, attorneys and bar associations. If you are a client, you have two ways how to get a help. One of them is by creating an account (where you can post a summary of your legal needs) and get a review from the attorney who is ready to help you. Or you can search for an attorney according to your criteria such as location, price, or a legal field. You should not write any sensitive information when stating your legal needs because it is not confidential and can be reviewed by any person who has an account. The website is pretty easy-to-use with its quick links. You can find there a lot of useful information and read helpful articles.
SEARCH CRITERIA SECTION
As for employment questions, here you can find an attorney who will help you fill all employment documents. Search criteria section can help you find a lawyer according to the specific area of law, your state, county, city, fee type and fee order. And then you will see the list of attorneys that match these criteria. If you are tired of searching, you can just post your legal needs for free and lawyers will contact you. This service can help you find the best attorney, but it is not involved in the hiring process. That means you will consult the attorney and discuss all details off-line, without legal Services Link's involvement.
HIGH CONVENIENCE
The company also provides an opportunity to use the blog which contains the latest news in the field of jurisprudence. On the website, you can also find useful legal articles that someday can be helpful for you. The site features quick links to help you find any question you need. You can read information on how to use the service, how to contact them, and so on.
---
Legal Services Link Employee Benefits Lawyers
Infographics
---
What Are Employment Forms and Lawyers Services?
While searching for a new job, it is necessary to be aware of the employment forms and documents that a company requires. Inappropriate documentation can drag out hiring process, so you need a qualified service or attorney in order not to make a mistake. The very first thing you will definitely need is a job application form. All employers require candidates to fill an application form to get information about their education and work experience background.
W-2 forms can be asked in order to verify your wages, tips, and other compensation before offering you a job. Form W-4 is needed for the employer to withhold correct federal income tax from your paycheck. An Employment Eligibility Verification form is a document to confirm the eligibility of employees to work in the US. The Internal Revenue Service demands all employees to have a social security card and bring its original copy to the company.