Smartphones & Accessories
Nad VISO 1 AP vs Bowers & Wilkins Zeppelin Air
Product Comparison: Nad VISO 1 AP vs Bowers & Wilkins Zeppelin Air
About the product
Acoustic design is provided by NAD's sister company, PSB Speakers, and the amplification and acoustic design is fully integrated to create some impressive synergies. The result is a compact system with enough acoustic power to fill a large room, and a smoothness of response and lack of distortion that puts many full size component audio systems to shame.
Zeppelin Air is the complete speaker dock, making your music sound richer and more lifelike than you've ever heard it before. And with a Lightning™ connector for compatibility with the latest generation of iPhones and iPods, and Apple's AirPlay® wireless streaming technology built in, you can play it however and wherever you like.
Music services supported
Apple AirPlay and UPnP wireless streaming
Nad VISO 1 AP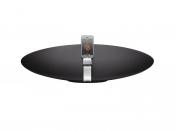 Bowers & Wilkins Zeppelin Air
Nad VISO 1 AP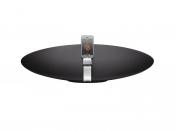 Bowers & Wilkins Zeppelin Air
Product benefits
Subwoofer with symmetrical magnetic drive
Supported by Bowers & Wilkins' free Control app for easy setup.
Features
Innovative Direct Digital Technology
Remote controls, Flowport
Operating systems supported (for stored files)
iOS 4.3.3, Mac with OS X Mountain Lion, PC with iTunes 10.2.2
Bluetooth version (if specified by manufacturer)
Warranty / Certifications
Nad VISO 1 AP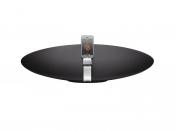 Bowers & Wilkins Zeppelin Air
Product manuals
https://nadelectronics.com/wp-content/uploads/2016/10/NAD-VISO-1-AP-Quick-Start-Guide-6-Language.pdf?locale=ru
http://www.bowers-wilkins.com/Downloads/Product/Manual/ENG_FP30570_Zeppelin-Air_manual.pdf
Date first available
July 17, 2013
December 18, 2013