Smartphones & Accessories
Jawbone BIG Jambox vs JBL Charge 2
Product Comparison: Jawbone BIG Jambox vs JBL Charge 2
About the product
BIG JAMBOX turns any mobile device (phone, tablet, media player, computer) into a portable, party-powering, hi-fi sound system that wirelessly delivers amazingly clear, full audio at any volume.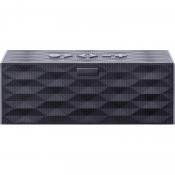 Jawbone BIG Jambox
JBL Charge 2
Product benefits
BIG JAMBOX has a built-in microphone that lets you enjoy hands-free calls and video chats using Skype, GoogleTalk, and FaceTime. Whether you're in a conference room or cooking in the kitchen, your conversations will come through loud, crisp, and clear.
Can connect a maximum of 3 devices
Features
Exclusive LiveAudio technology lets you experience your music like never before—as if you're sitting front row, hearing it live.
Built-In mic for speakerphone, USB charging port
Accessories
Wall charger, stereo cable, and micro-USB cable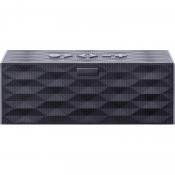 Jawbone BIG Jambox
JBL Charge 2
Bluetooth version (if specified by manufacturer)
Warranty / Certifications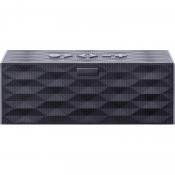 Jawbone BIG Jambox
JBL Charge 2
Product manuals
http://cdn2.bhphotovideo.com/lit_files/97405.pdf
http://cdn2.bhphotovideo.com/lit_files/96853.pdf