Smartphones & Accessories
Ultimate Ears Megaboom vs Ultimate Ears Boom 2
Product Comparison: Ultimate Ears Megaboom vs Ultimate Ears Boom 2
Brand
Ultimate Ears
Ultimate Ears
About the product
PartyUp from Ultimate Ears lets you connect wirelessly to up to 150+ Ultimate Ears speakers using the Ultimate Ears app***, so you can take your parties everywhere. Caves. Mountains. Lakes. Rooftops. You name it. So grab your friend's speakers and your friend's friend's speakers and head to any location you can dream up to take the party to a whole new level.
UE BOOM 2 is the 360-degree wireless Bluetooth speaker that blasts loud, insanely great sound with deep, powerful bass. Everywhere you go.
Color
Black
Black (also available in 6 colors)
Music services supported
Amazon Music, Spotify, Pandora, iHeartRadio, TuneIn
Amazon Music, Spotify, Pandora, iHeartRadio and TuneIn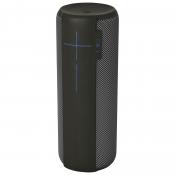 Ultimate Ears Megaboom
Ultimate Ears Boom 2
Product benefits
Shockproof
Pair up to 8 Bluetooth ® enabled devices – Connect up to two source devices at the same time.
Bluetooth transmission range (max)
Operating systems supported (for stored files)
Android Jellybean and higher
Android Jellybean and higher
Features
360-degree sound, IPX7, Pair Up to PartyUp, support Bluetooth Hands-Free Profile (HFP1.5)
Wirelessly play (stream) to 2 UE speakers from one source.
Accessories
Micro USB cable
Micro USB cable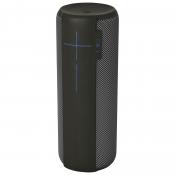 Ultimate Ears Megaboom
Ultimate Ears Boom 2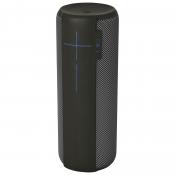 Ultimate Ears Megaboom
Ultimate Ears Boom 2
Bluetooth version (if specified by manufacturer)
Warranty / Certifications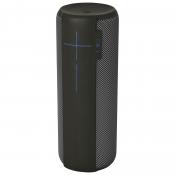 Ultimate Ears Megaboom
Ultimate Ears Boom 2
Date first available
April 1, 2015
September 15, 2015