Smartphones & Accessories
Sonos PLAY:1 vs Samsung Radiant360 R1
Product Comparison: Sonos PLAY:1 vs Samsung Radiant360 R1
About the product
The most compact Sonos speaker. A perfect fit for bookshelves, counters, and other snug places. PLAY:1 lets you enjoy great-sounding music wherever you want to listen. Surprisingly Powerful: PLAY:1 sounds a lot bigger than it looks, thanks to two Class-D amplifiers and custom-built drivers, all meticulously tuned to the speaker's unique acoustic architecture. Trueplay Speaker Tuning: This exclusive Sonos feature fine-tunes your PLAY:1 to make sure you get the very best sound in any room, no matter where you place it. Humidity Resistant: Enjoy your favorite songs in music-starved places like bathrooms and outdoor patios. Stereo Pair With Another PLAY:1: Turn each speaker into separate left and right channels for wider, bigger and deeper stereo sound. Home Theater Rears: Add a pair or PLAY:1 speakers to PLAYBAR and SUB for an epic surround sound experience.
Hear the full, rich sound of your favorite music from anywhere in the room. Designed in our state-of-the-art audio lab in California, the Samsung R1 uses breakthrough Ring Radiator technology to equally project exquisite audio in all directions so wherever you move, you're always in the sweet spot. Stream your favorite music from your mobile device to R1 speakers using the Multiroom App via Wi-Fi.
Audio formats supported
Compressed MP3, AAC (without DRM), WMA without DRM (including purchased Windows Media downloads), AAC (MPEG4), AAC+, Ogg Vorbis, Apple Lossless, Flac (lossless), uncompressed WAV and AIFF
AAC, DRM, MP3, WAV, WMA, ALAC, AIFF, OGG, FLAC
Music services supported
Apple Music™, Deezer, Google Play Music, Pandora, Spotify and Radio by TuneIn, as well as downloads from any service offering DRM-free tracks
Pandora, Spotify, TuneIn, Napster, Amazon Music, iHeartRadio, Rdio, 8tracks, 7 Digital, and Murfie
Sonos PLAY:1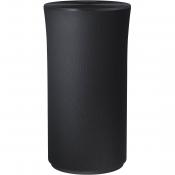 Samsung Radiant360 R1
Product benefits
Stream from your WiFi network (not your phone), so there's never any of the dropouts, delays or interruptions associated with Bluetooth
The intutive top panel interface of the R1 allows you to navigate with ease. Simply tap to control playback, swipe to play the next/previous track and toggle between playmodes with ease.
Operating systems supported (for stored files)
Windows® XP SP3 and higher, Macintosh OS X 10.6 or later
iOS 6.1 and above, Android 2.3.3 and above, XP and above, OS X 10.0 and above
Features
Simple setup, multi-room music
360° Omnidirectional Sound
Bluetooth version (if specified by manufacturer)
Wi-Fi band(s)
One band 2.4 GHz
Dual band 2.4 GHz/5 GHz
Warranty / Certifications
Sonos PLAY:1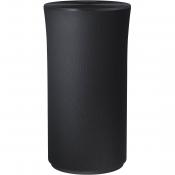 Samsung Radiant360 R1
Product manuals
https://images-na.ssl-images-amazon.com/images/I/91IMXg6V8kL.pdf
http://downloadcenter.samsung.com/content/UM/201607/20160720221025720/WAM5500_WAM3500_WAM1500_ZA-User-20160720.pdf
Date first available
October 14, 2013
November 7, 2015