Smartphones & Accessories
Jawbone J2013-13-US Mini Jambox vs Bose SoundLink
Product Comparison: Jawbone J2013-13-US Mini Jambox vs Bose SoundLink
Model
J2013-13-US Mini Jambox
SoundLink
About the product
Great sound changes everything. Turn your day trip into a disco, make your picnic a party, watch while you work, boogie on the beach, and bring crisp, clear sound wherever you go. Because great sound makes everything better. Adventures in Sound Feel the music, dive into the movie, or lose yourself in the game. The rich, crisp, three-dimensional sound of MINI JAMBOX with LiveAudio technology transports you to amazing places.
Just because it's small doesn't mean it has to sound that way. The SoundLink Mini Bluetooth speaker II delivers full sound with dramatically deeper lows than you'd expect from a speaker that fits in the palm of your hand. And because it's wireless and ultra-compact, it's easy to take Bose sound anywhere. The built-in speakerphone lets you take calls out loud with clear sound. And voice prompts make Bluetooth pairing easy. Plays unplugged for hours and can be charged from most USB power sources.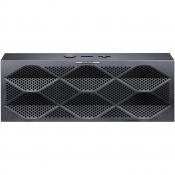 Jawbone J2013-13-US Mini Jambox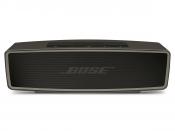 Bose SoundLink
Product benefits
Activate Multi Play to connect two MINI JAMBOX speakers for twice the sound. Team up with a friend to alternate songs and DJ effortlessly
Built-in speakerphone, allows you to enjoy hands-free calling
Features
DSP technology helps ensure exceptional audio quality.
Ultra-compact, voice prompts
Accessories
2' micro USB cable, 3' stereo cable
Bluetooth transmission range (max)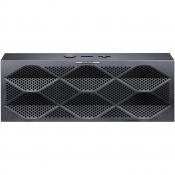 Jawbone J2013-13-US Mini Jambox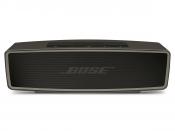 Bose SoundLink
Bluetooth version (if specified by manufacturer)
Warranty / Certifications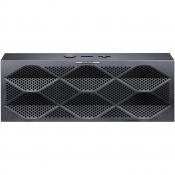 Jawbone J2013-13-US Mini Jambox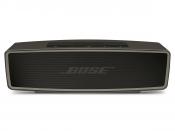 Bose SoundLink
Product manuals
https://images-na.ssl-images-amazon.com/images/I/81zKGDXXX9S.pdf
https://static.bhphotovideo.com/lit_files/255001.pdf