Smartphones & Accessories
Jawbone BIG Jambox vs Jawbone J2013-13-US Mini Jambox
Product Comparison: Jawbone BIG Jambox vs Jawbone J2013-13-US Mini Jambox
Model
BIG Jambox
J2013-13-US Mini Jambox
About the product
BIG JAMBOX turns any mobile device (phone, tablet, media player, computer) into a portable, party-powering, hi-fi sound system that wirelessly delivers amazingly clear, full audio at any volume.
Great sound changes everything. Turn your day trip into a disco, make your picnic a party, watch while you work, boogie on the beach, and bring crisp, clear sound wherever you go. Because great sound makes everything better. Adventures in Sound Feel the music, dive into the movie, or lose yourself in the game. The rich, crisp, three-dimensional sound of MINI JAMBOX with LiveAudio technology transports you to amazing places.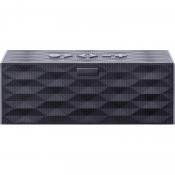 Jawbone BIG Jambox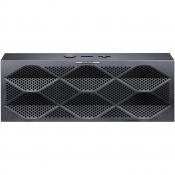 Jawbone J2013-13-US Mini Jambox
Product benefits
BIG JAMBOX has a built-in microphone that lets you enjoy hands-free calls and video chats using Skype, GoogleTalk, and FaceTime. Whether you're in a conference room or cooking in the kitchen, your conversations will come through loud, crisp, and clear.
Activate Multi Play to connect two MINI JAMBOX speakers for twice the sound. Team up with a friend to alternate songs and DJ effortlessly
Features
Exclusive LiveAudio technology lets you experience your music like never before—as if you're sitting front row, hearing it live.
DSP technology helps ensure exceptional audio quality.
Accessories
Wall charger, stereo cable, and micro-USB cable
2' micro USB cable, 3' stereo cable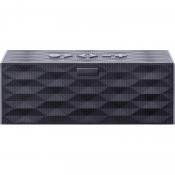 Jawbone BIG Jambox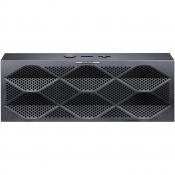 Jawbone J2013-13-US Mini Jambox
Bluetooth version (if specified by manufacturer)
Warranty / Certifications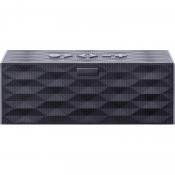 Jawbone BIG Jambox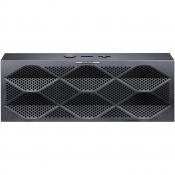 Jawbone J2013-13-US Mini Jambox
Product manuals
http://cdn2.bhphotovideo.com/lit_files/97405.pdf
https://images-na.ssl-images-amazon.com/images/I/81zKGDXXX9S.pdf