Smartphones & Accessories
Bose SoundLink Color vs Bose SoundLink III
Product Comparison: Bose SoundLink Color vs Bose SoundLink III
Model
SoundLink Color
SoundLink III
About the product
The SoundLink Color speaker suits your active, mobile lifestyle. The body is constructed of durable materials, and its rounded, compact shape fits easily into your bag or backpack. The speaker can connect to two Bluetooth devices at the same time, letting you switch between them quickly—when the first device stops playing, the second can start.
Meet the speaker that brings your music and friends together—with a style that's all your own. The SoundLink Bluetooth speaker III is our best-performing mobile Bluetooth speaker. It plays louder and longer than its popular predecessor, with advanced Bose technologies that reproduce the fullness, clarity and depth of your music. And a colorful assortment of optional covers let you personalize your speaker.
Color
Black (also available in 4 colors)
Silver/Black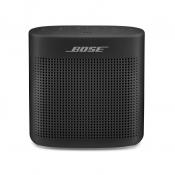 Bose SoundLink Color
Bose SoundLink III
Product benefits
30 minutes auto-off setting
Silicone button panel protects from dirt and dust
Bluetooth transmission range (max)
Features
Voice prompts
Pairs easily with your smartphone, iPad or other Bluetooth devices. The speaker remembers the most recent six devices you've used, so reconnecting is even simpler.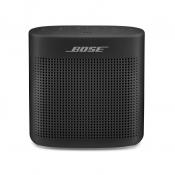 Bose SoundLink Color
Bose SoundLink III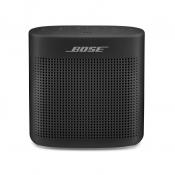 Bose SoundLink Color
Bose SoundLink III
Bluetooth version (if specified by manufacturer)
Warranty / Certifications
Product manuals
https://assets.bose.com/content/dam/Bose_DAM/Web/consumer_electronics/global/products/speakers/soundlink_color_ii/pdf/soundlink_color_ii_PDF_ownersguide_ML.pdf
https://assets.bose.com/content/dam/Bose_DAM/Web/consumer_electronics/support/pdfs/soundlink_bluetooth_speaker_iii/Soundlink_bluetooth_speaker_III_qsg_multi.pdf