Smartphones & Accessories
Ultimate Ears Boom 2 vs Bose SoundLink
Product Comparison: Ultimate Ears Boom 2 vs Bose SoundLink
About the product
UE BOOM 2 is the 360-degree wireless Bluetooth speaker that blasts loud, insanely great sound with deep, powerful bass. Everywhere you go.
Just because it's small doesn't mean it has to sound that way. The SoundLink Mini Bluetooth speaker II delivers full sound with dramatically deeper lows than you'd expect from a speaker that fits in the palm of your hand. And because it's wireless and ultra-compact, it's easy to take Bose sound anywhere. The built-in speakerphone lets you take calls out loud with clear sound. And voice prompts make Bluetooth pairing easy. Plays unplugged for hours and can be charged from most USB power sources.
Color
Black (also available in 6 colors)
Black
Music services supported
Amazon Music, Spotify, Pandora, iHeartRadio and TuneIn
Ultimate Ears Boom 2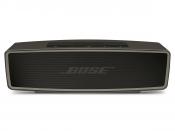 Bose SoundLink
Product benefits
Pair up to 8 Bluetooth ® enabled devices – Connect up to two source devices at the same time.
Built-in speakerphone, allows you to enjoy hands-free calling
Bluetooth transmission range (max)
Operating systems supported (for stored files)
Android Jellybean and higher
Features
Wirelessly play (stream) to 2 UE speakers from one source.
Ultra-compact, voice prompts
Ultimate Ears Boom 2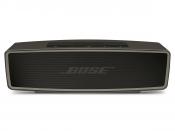 Bose SoundLink
Ultimate Ears Boom 2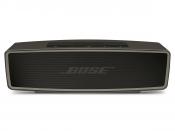 Bose SoundLink
Bluetooth version (if specified by manufacturer)
Warranty / Certifications
Ultimate Ears Boom 2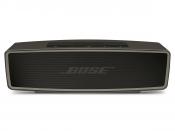 Bose SoundLink
Date first available
September 15, 2015
July 30, 2013
Product manuals
https://static.bhphotovideo.com/lit_files/255001.pdf
Ultimate Ears Boom 2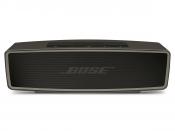 Bose SoundLink