Smartphones & Accessories
Sony SRS X2 vs Bose SoundLink Mini
Product Comparison: Sony SRS X2 vs Bose SoundLink Mini
About the product
Spice up any moment with full, portable sound. Easily connect your compatible Bluetooth devices using NFC and wirelessly stream rich sound or hands-free calls thanks to ClearAudio+. It also plays for up to 5 hours of battery life.
Just because it's small doesn't mean it has to sound that way. The SoundLink Mini Bluetooth speaker II delivers full sound with dramatically deeper lows than you'd expect from a speaker that fits in the palm of your hand. And because it's wireless and ultra-compact, it's easy to take Bose sound anywhere. The built-in speakerphone lets you take calls out loud with clear sound. And voice prompts make Bluetooth pairing easy. Plays unplugged for hours and can be charged from most USB power sources.
Connection Type
Built-in microphone, sound mode, compact, portable design
Bluetooth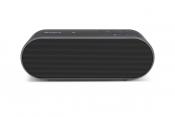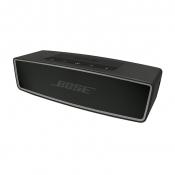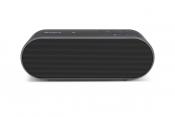 Sony SRS X2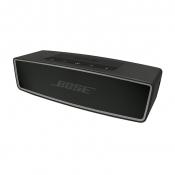 Bose SoundLink Mini
What customers say about "Key Specs"
Bose SoundLink Mini Mini Bluetooth Speaker II
I am very disappointed in the battery life of Bose products. In the 1 1/2 years I have had this Speaker I have taken very good care of it and used it very little. At this point, it will not charge over 50 percent.
This is my first BOSE product - I love the sound clarity and battery life.
The battery life is awesome. The unit itself cosmetically looks a little dated, but the sound makes it worth it.
The Bluetooth connects immediately upon turning on the device. Most take at least a couple seconds, but not the SoundLink.
Good battery life - charge level was still 100% after watching the first movie.
Color
Black (also available in 2 colors)
Black
What customers say about "Size & Weight"
Bose SoundLink Mini Mini Bluetooth Speaker II
I wanted a well made, good sounding, small portable speaker for the home and I don't think I could have made a better choice.
The sound from this small speaker is spectacular. It produces great bass with well balances treble and is made with precision quality- it is surprisingly heavy.
I enjoy the excellent battery life, sounds, tones, and volume range from this small speaker.
The bass is absolutely astounding from such a small unit.
Great little speaker; very big sound for its size. I'm also really surprised by the BT range - much better than the JBL flip I've used in the past.
Battery Type
June 8, 2014
Li-ion battery
Supported Systems
Microsoft, Mac OS, Android 2.3 or later, iOS 4 or later
Windows Mobile, Android, MacOS, iOS, Windows
Accessories Included
Protective pouch
Charging cradle, Wall charger, Cable
Extras
ClearAudio+ automatically adjusts sound settings for an enriching listening experience
Built-in speakerphone, allows you to enjoy hands-free calling, Easy pairing, Charges easily
What customers say about "Features"
Bose SoundLink Mini Mini Bluetooth Speaker II
The ability to use it as a speakerphone is a handy feature. Callers have noted that my voice sounds clear. An incoming call can be answered (or refused) with a tap of a button on top of the unit.
Just push the button on the speaker and you can speak through it. I can hear others well through it, and they tell me they hear me normally.
Connecting is also a breeze, after your initial set up. Its as easy as pushing a button.
The action button is a really cool way to let you pause and change tracks without fussing with your phone.
I like the multifunction button to pause and skip songs.
What customers say about "Interfaces"
Bose SoundLink Mini Mini Bluetooth Speaker II
They have also increased the battery life and changed from a proprietary charging connector to a standard mini-USB port.
I really appreciate that it can charge through the included proprietary base or through micro-USB.
I use it with phone and desktop computer via bluetooth and now have it working via the aux input as sound system for my TV.
Everything great except it buzz really loud connecting with aux when nothing is played.
The AUX jack, thru which music plays fine, shuts off after 15 minutes.
Warranty / Certifications
Product manuals
https://docs.sony.com/release//SRS-X2_HelpGuide_Top_EN.pdf
Bluetooth version (if specified by manufacturer)