Smartphones & Accessories
Bose SoundTouch 30 vs Bowers & Wilkins Zeppelin Air
Product Comparison: Bose SoundTouch 30 vs Bowers & Wilkins Zeppelin Air
Model
SoundTouch 30
Zeppelin Air
About the product
It's wireless music made easy—and commanding as well. If you want deep, clear sound with power to spare, this is your speaker. Place it in your main room to stream millions of songs from music services like Spotify, Pandora, iHeartRadio and Deezer, thousands of Internet radio stations and your stored music library. Play your favorites instantly, without a phone or tablet, simply by pressing one of six presets on the speaker or remote. It's that simple.
Zeppelin Air is the complete speaker dock, making your music sound richer and more lifelike than you've ever heard it before. And with a Lightning™ connector for compatibility with the latest generation of iPhones and iPods, and Apple's AirPlay® wireless streaming technology built in, you can play it however and wherever you like.
Audio formats supported
MP3, WMA, AAC, FLAC, Apple Lossless
Music services supported
Spotify, Deezer, Pandora, Amazon Music, iHeart Radio, Sirius XM, iTunes, TuneIn
Bose SoundTouch 30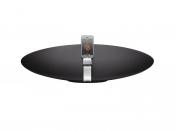 Bowers & Wilkins Zeppelin Air
Product benefits
Waveguide speaker technology
Supported by Bowers & Wilkins' free Control app for easy setup.
Features
Remote control, 6 presets
Remote controls, Flowport
Accessories
USB cable, remote control
Operating systems supported (for stored files)
iOS 4.3.3, Mac with OS X Mountain Lion, PC with iTunes 10.2.2
Bluetooth version (if specified by manufacturer)
Warranty / Certifications
Bose SoundTouch 30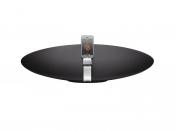 Bowers & Wilkins Zeppelin Air
Product manuals
https://assets.bose.com/content/dam/Bose_DAM/Web/consumer_electronics/global/products/speakers/soundtouch_30_seriesiii_wireless_music_system/pdf/AM747473_00_OG_ST%2030%2020%20sIII_ENGvo.pdf
http://www.bowers-wilkins.com/Downloads/Product/Manual/ENG_FP30570_Zeppelin-Air_manual.pdf
Date first available
September 10, 2015
December 18, 2013