Smartphones & Accessories
Bose SoundLink vs Bose SoundLink III
Product Comparison: Bose SoundLink vs Bose SoundLink III
About the product
Just because it's small doesn't mean it has to sound that way. The SoundLink Mini Bluetooth speaker II delivers full sound with dramatically deeper lows than you'd expect from a speaker that fits in the palm of your hand. And because it's wireless and ultra-compact, it's easy to take Bose sound anywhere. The built-in speakerphone lets you take calls out loud with clear sound. And voice prompts make Bluetooth pairing easy. Plays unplugged for hours and can be charged from most USB power sources.
Meet the speaker that brings your music and friends together—with a style that's all your own. The SoundLink Bluetooth speaker III is our best-performing mobile Bluetooth speaker. It plays louder and longer than its popular predecessor, with advanced Bose technologies that reproduce the fullness, clarity and depth of your music. And a colorful assortment of optional covers let you personalize your speaker.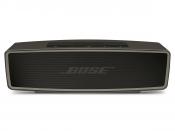 Bose SoundLink
Bose SoundLink III
Product benefits
Built-in speakerphone, allows you to enjoy hands-free calling
Silicone button panel protects from dirt and dust
Bluetooth transmission range (max)
Features
Ultra-compact, voice prompts
Pairs easily with your smartphone, iPad or other Bluetooth devices. The speaker remembers the most recent six devices you've used, so reconnecting is even simpler.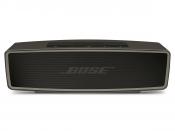 Bose SoundLink
Bose SoundLink III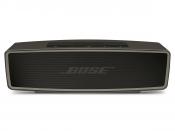 Bose SoundLink
Bose SoundLink III
Bluetooth version (if specified by manufacturer)
Warranty / Certifications
Product manuals
https://static.bhphotovideo.com/lit_files/255001.pdf
https://assets.bose.com/content/dam/Bose_DAM/Web/consumer_electronics/support/pdfs/soundlink_bluetooth_speaker_iii/Soundlink_bluetooth_speaker_III_qsg_multi.pdf
Date first available
July 30, 2013
February 6, 2014