Ninja

QB1004

Master Prep Pro System


BLACK+DECKER SL1050
Kenwood FP196
Cuisinart FP-8SV
Oster FPSTFP4253
Robot Coupe R2B
Ninja QB1004
Black & Decker FP1600B
Oster FPSTFP4263-DFL
Braun FP3020
Farberware FP3000FBSC
Electrolux ELFP15D9PS
KitchenAid FP1335
Oster FPSTFP5273-DFL
Electrolux ELFP15D9PS
ITO QS803
Cuisinart FP-12BCN
Ninja QB1004
Robot Coupe R2N
German Pool PRO-6SSW
Elite EFP-7730A
Kenwood FP734
Thermomix TM5
Brentwood Appliances FP-546
Nesco FP-300
Better Chef IM-853W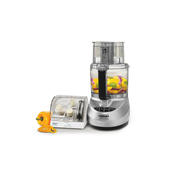 Cuisinart CFP-CFP11BCPC
Hamilton Beach 70760
Ninja QB1004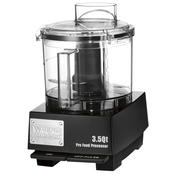 Waring WFP14SW
Hamilton Beach 72900
KitchenAid KFP715WH
Russell Hobbs 18558 Desire
Kenwood FPP225
Kenwood FP735
Hamilton Beach 70740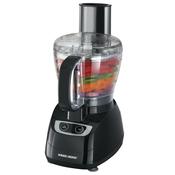 BLACK+DECKER FP1700B
Hamilton Beach 70550RL
Hamilton Beach 70670
Ninja QB1004
Cookinex KF-1000
Oster FPSTFP1355
Elite EFP-7730A
Tiger SKF-G100-T
NutriChef PKFP50
What customers say about "Size & Weight"
It is easy to use and very durable. It does any kind of food prep, chopping, blending and food processor
This blender is well designed, multi functional, and durable
Super unique design, super easy to use, super light weight, multi cup sizes make it so versatile!
Too bulky and too many parts
Additionally all of the parts are very flimsy and hard to clean.
Breville BFP800XL
Ninja QB1004
KitchenAid KFP1322ER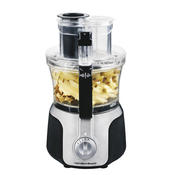 Hamilton Beach 70575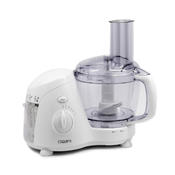 L'EQUIP 363610
MICHIBA KITCHEN MB-MM22G
FERRANO FP31B
German Pool PRO-6SSW
Braun FP5150WH
Braun K650
Braun K700
Cuisinart BFP-603
KitchenAid KFC3511ER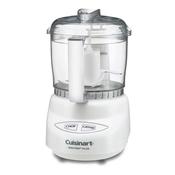 Cuisinart CGC-4WPC
VonShef 4.5 Cup
Ninja BL491
Ninja QB1004
Cuisinart BFP-650
Hamilton Beach 70450
HealthMaster Elite JLA-8
KitchenAid KFP740WH
Waring WFP11S
What customers say about "Key Specs"
I think this product is great and powerful. Just be careful of the blades they are very sharp. I would recommend this to anyone.
Absolutely love the capacity to blend, chop, puree, etc.
The blender has only one speed but does a fine job smoothafying. It will blend fruits and veggies to a rather fine size but certainly not to juice quality
The motor, unfortunately, only has one speed and seems slow. I expected the choppers to exhibit more speed.
The motor is ok, but spins at 1 speed, and it's not high enough rpm to thoroughly blend the way I had hoped.
KitchenAid KFP600WH
Breville BFP800XL
Oster FPSTFP5273-DFL
Ninja BL772
Kenmore 06902
Ninja QB1004
BLACK+DECKER FP6010
BLACK+DECKER SL1050
Bell & Howell Multi Food Processor
Kalorik HA 33143 R
Kalorik HA 31535
What customers say about "Details"
The multiple blades feature does an excellent job. I like the way you can move the motor to each blending container then use the container to store in the refrigerator.
Love the fact that the blades lift out, and cleanup is easy-sneezy.
Love the fact that the noise is actually pretty low even for that particular job, which is essentially rock-grinding.
The blades are extremely hard to clean
The blades just are not long enough to get the job done effectively. Can also be a bit hard to clean because the food gets up into the geared part that turns the blades.
What customers say about "Features"
It looks like very high quality material (and they're BPA free too)
Each Jars can be stored in the refrigerator since it comes with lid.
The blades can be put in the dishwasher and the container is easy to reach in and rinse out.
Also there is a safety on the motor unit so you cannot turn it on unless it is sitting on a blender case. Nice design.
Short power cord for motor
Included
5-cup work bowl, 2-cup work bowl, 4-Blade Assembly, 6-Blade Assembly, Upper Chopping Blade Assembly, Lower Chopping Blade Assembly
Warranty / Certifications
People who viewed this item also viewed
Ninja QB1004 Master Prep Pro System