KitchenAid

KFP0711CU

7 Cup Food Processor, Contour Silver


Tiger SKF-A100-R
YDK Y-2400W
Hamilton Beach 70670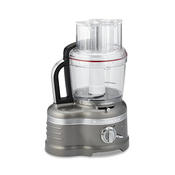 KitchenAid KFP1642OB
Andrew James AJ000233
KitchenAid KFP0711CU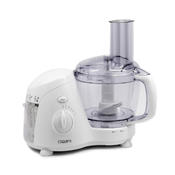 L'EQUIP 363610
Cuisinart DLC-2009CHBMY
Wolfgang Puck WPFPR035
Kenwood FPM910
Waring WFP11S
Philips HR7761/01
Hamilton Beach 70760
Hamilton Beach 70580
Braun FP3020
Braun K650
KitchenAid KFP0711CU
Hamilton Beach 70670
Brentwood FP-580
Kenwood FP735
Kenwood FP959
Hamilton Beach 70730
BLACK+DECKER FP2500B
Bell & Howell Multi Food Processor
Cuisinart DFP-14BCNY
MICHIBA KITCHEN MB-MM22G
Bosch MCM 68861
KitchenAid KFP0711CU
Waring WFP14SC
Kenwood FPM910
Hamilton Beach 70730
Braun FP5160WH
Cuisinart FP-8SV
Savon SO-456B
Kenwood FP735
Hamilton Beach 70740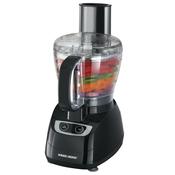 BLACK+DECKER FP1700B
Hamilton Beach 70550RL
KitchenAid KFP0711CU
Ninja QB1004
Cookinex KF-1000
Oster FPSTFP1355
Elite EFP-7730A
Tiger SKF-G100-T
What customers say about "Size & Weight"
The motor and parts feel exceptionally durable. Have only had it a few weeks, but feel it will last a long time.
Was surprised at how large the unit was based on the cup size however quickly discovered the large based makes very durable with low noise.
Also the plastic parts seem to be very well made.
The outer housing of the base is plastic. A heavy duty plastic but not metal.
I am quite disappointed in the plastic bowl. I have washed it in the dishwasher and by hand with a sponge, yet the bowl is dull and cloudy.
Breville BFP800XL
KitchenAid KFP0711CU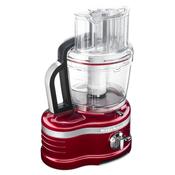 KitchenAid KFP1642CA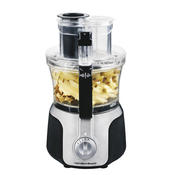 Hamilton Beach 70575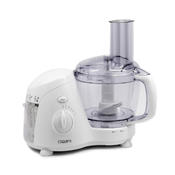 L'EQUIP 363610
MICHIBA KITCHEN MB-MM22G
FERRANO FP31B
German Pool PRO-6SSW
Braun FP5150WH
Braun K650
Braun K700
KitchenAid KFC3511ER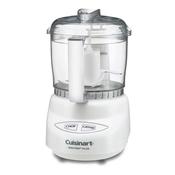 Cuisinart CGC-4WPC
VonShef 4.5 Cup
Ninja BL491
Kendal SJBS-1060
KitchenAid KFP0711CU
Hamilton Beach 70450
HealthMaster Elite JLA-8
KitchenAid KFP740WH
Waring WFP11S
Omega O660
What customers say about "Key Specs"
This thing is so silent I am just surprised with the power to noise ratio
The blades are super sharp. The power is strong enough for any job.
It is powerful - way quieter than I expected, easy clean-up, and gets the job done!
Limited capacity and not recommended for large kitchen jobs, but for the small family it seems fine.
The food processor will not chop nuts. It needs more power or something. The nuts slip through whole regardless of what blade is used.
KitchenAid KFP0711CU
Hamilton Beach 70570
Waring FP1000
Braun FP5150
Kenwood FP196
Braun FP5150WH
Brentwood MC-105
Brentwood MC-101
KitchenAid KFP600WH
Breville BFP800XL
Kalorik HA 31535
KitchenAid KFP0711CU
Philips HR7761/01
FERRANO FP31B
FERRANO FP31W
FERRANO FP31R
VREMI VR700
Cuisinart DFP-14BCNY
What customers say about "Details"
Works really great, and the slicing disk works good too.
The slicing disk has 6 different thicknesses that you can easily dial to choose one.
There are also two choices on the shredding disk, which you can get by simply turning it upside down or not. I love that.
Slicing blade is easy to adjust to different slice thickness. Very pleased with product.
It is quite noise but it worked good.
Works well but the feed chute was cumbersome and the push buttons were stiff and unresponsive.
What customers say about "Features"
I also like how the smaller food processor bowl, lid and parts are easy to fit in the dishwasher.
I bought this food processor because it has a BPA free work bowl.
There are a lot of safety features which I feel are important given the potential for injury on the sharp blades.
Motor takes several seconds to get up to speed. This makes using the pulse feature almost a joke. It doesn't seem to have enough power.
The only downsides to this processor- the lack of cord-storage
Included
Multipurpose Blade, Adjustable Slicing Disc, Adjustable Slicing Disc
Warranty / Certifications
People who viewed this item also viewed
KitchenAid KFP0711CU 7 Cup Food Processor, Contour Silver
VIDEO
KitchenAid 13 Cup 3-in-1 Wide Mouth Food Processor w/ Accessories with David Venable